What to Expect from Drug Addiction Rehab
It can feel overwhelming if you consider going to rehab for drug addiction. You likely have a lot of questions in mind, especially if you have never been to rehab before. Although each rehab center will have its own way of doing things, this is generally what you can expect when you go to rehab for drug addiction:
Checking in
When you first come to a rehab center, you will usually have an in-depth intake interview with very personal questions about your drug use, drinking, lifestyle, stress, mental health, and more. Doctors and mental health professionals may also do evaluations to help determine what types of therapies and medical care may be needed during your time in rehab.
Detox
One of the reasons many people avoid rehab altogether is that they fear detoxing. Withdrawal symptoms can be anxiety-inducing, painful, and even dangerous to your health. A program that includes a medical detox will ensure you avoid suffering from these issues and discomfort like nausea, flu-like symptoms, aches and pains, insomnia, and more, through a combination of medical care, prescription medications, and holistic treatments. Your body will remove the toxins within a week or two, and you will be ready for rehab.
Structure
Inpatient (residential) treatment provides you with fully planned-out days, You will be living inside a safe, sober center that is organized so you know what to expect from the moment you wake up until bedtime.
Schedule
You will wake up early in the morning, get ready, and enjoy a healthy breakfast. Those with prescriptions will take their medications. Some rehab centers will also start you out with exercise, yoga, or meditation practices so you start your day on a good note. The program will then begin.
You will likely have group therapy, daily meetings, and therapy throughout the day, with short breaks between sessions, and a healthy lunch break around noon. The afternoon is more of the same, with treatments that may include behavioral therapy, one-on-one therapy, educational programs, and more groups. Other common treatments include family therapy
The evenings are usually unstructured free time when you can enjoy the amenities and comforts of your rehab program, rest your body and mind, or simply read a book or write in your journal.  Group activities, sports, and games may be offered as well. Most centers have a designated "lights out" time to encourage a healthier sleep pattern.
During outpatient rehab, your schedule will vary based on the type of program you are in but will be consistent, with treatments, groups, and therapy appointments occurring on a regular schedule.
Group therapy
Do not fear group therapy. It is a place that is free of judgment, and open, willing, and respectful participation in the discussions will help you achieve a better understanding of yourself and your addiction. You will be surrounded by others who have had similar experiences, and through sharing stories and learning, you can achieve emotional healing as you develop a sober community.
Family therapy is a specific type of group therapy that involves two or more family members. Healing damaged relationships with your loved ones can help immensely, as you can deal with issues like pain, regret, codependency, enabling behaviors, anger, resentment, and more. Resolving family issues and improving communication and knowledge about addiction can increase your support system and get loved ones involved in the treatment process.
Individual therapy
For some people, the idea of "going to therapy" for addiction may sound strange, but it is actually one of the most important pieces of treatment. There are different types of therapy, each with its own specialty. Through therapy you can learn skills like anger management, stress reduction, and relapse prevention techniques, you can work through old emotional pain and trauma, and you can improve your quality of life. Each person's sessions will be tailored to their needs and preferences, so you get the most out of your time with your therapist.
Other treatments
There are a wide variety of supplemental treatments available that add to traditional evidence-based therapies. These may include art or music therapy, exercise and nutrition programs, experiential therapy, biofeedback, holistic programs, and more. These treatments can help you gain a better sense of overall wellness during treatment, gain healthy habits, and help you regain your sense of self.  
Who Should Consider Drug Addiction Rehab?
Anybody who has been using drugs for any sustained period of time and has noticed negative effects on their life should consider rehab for drug addiction. Some other common signs that treatment may be required include:
Developing a tolerance to the substance

Spending a lot of time thinking about using the drug or how to get more

Losing interest in life's normal activities, hobbies, and social interactions

Being unable to get through the day without using the drug

Borrowing or stealing from others to pay for drugs

Continuing substance abuse even when it causes serious problems in your life

Experiencing withdrawal symptoms when you try to quit
Rehab for Drug Addiction: Get the Comprehensive Treatment You Need at TruPath Recovery
Addiction Treatment Options
There is no such thing as a one-size-fits-all addiction treatment, and there are many steps you can take if you recognize the signs of addiction within yourself. Some of the most common steps include:
Talking to your doctor

or a mental health professional about your drug use is a good first step if you don't know where to turn. Feeling out of control is normal, and a professional who is trained to help people will be able to give you honest advice and provide you with options. They will likely ask you a variety of questions about your life, your emotions, your drug and alcohol use, and your health to help them determine what the best course of action will be for your individual situation.

Attending peer support groups

, including 12-step groups like Alcoholics Anonymous or Narcotics Anonymous, SMART Recovery, or Celebrate Recovery groups can provide a sense of community, structure, and accountability that is helpful for staying away from drugs and alcohol long-term. These groups are not generally a replacement for inpatient or outpatient rehab but work well as a supplemental booster, providing fellowship, friendship, and support when you need it most.

A medical detox program

to get started on your recovery journey. It is important to note that detoxing does not cure addiction, it is only the first step, but it is an important one. A medical detox program happens in an inpatient facility, where you move in for the entire term of your detox, usually around a week or two (each person is unique). You will be in a completely sober and supportive environment, with experienced doctors and nurses around day and night, keeping you safe and helping you with the discomfort, pain, and anxiety that withdrawal symptoms can cause. Prescription medications are often given in medical detox to ease suffering so that it is not a traumatic experience. You can rest and relax as your body removes the toxic substances from your system as you get ready to enter rehabilitation.

Long-term residential rehab

, spending 90+ days inside a sober rehab facility with 24-hour care, therapy, and a variety of other treatments will help make long-term changes to the way you see the world, think, and behave. Sometimes it takes a big move like long-term therapy to get you out of unhealthy habits, especially if you have a co-occurring mental health issue that also requires treatment. People who are quitting heroin or other opioid drugs may also require a long-term program to help them deal with the recurring withdrawal symptoms that sometimes return weeks or months after the initial detox period.

Short-term inpatient rehab

, with 30 to 60 days of care as you live inside a supportive, sober residence with daily treatments that will help you gain a better understanding of yourself, heal the underlying causes of addiction, and adopt new healthy habits. Short-term rehab often provides nutritional health and exercise programs, along with holistic care and a variety of evidence-based therapies for a well-rounded whole-patient approach to healing.

Partial hospitalization program (PHP), a day program, providing full days of care, 5 to 7 days a week, with the patient returning home in the evenings. These are often shorter-term outpatient programs designed to help a person leaving inpatient care slowly take back responsibility for themselves over a series of weeks, before transitioning into an intensive outpatient program.
Intensive outpatient programs

(IOP), are part-time treatment programs with therapy and groups that are usually scheduled in the evenings or on weekends, allowing patients to live their lives fairly normally while getting the help they need. IOP programs vary depending on the treatment center but are often three-hour sessions, three to five days a week.

Customized outpatient care/aftercare

– after completing a rehab program, patients may wish to continue with therapy and groups on their own terms, creating their own treatment schedule that works around their career, home life, and hobbies. Aftercare often includes 12-step groups, continued doctor's appointments and prescription renewals, individual therapy, and group therapy.

Sober living homes

– at any time during treatment or afterward, a patient may move into a sober home. This is a group home that provides structure and accountability as the patient returns to regular life, work, and routines. Each home has its own set of rules, but will usually have zero tolerance for drugs and alcohol on the premises, and have random drug testing.

Medication-assisted treatment (MAT)

– for those quitting drugs like heroin or benzodiazepines, a longer-term tapering program using prescription medications will help the body detox slowly and safely. Doctors will work with you to set up a customized program, with maintenance levels of prescription drugs to keep your body stable and stop withdrawal symptoms as you get your life back on track and begin the process of recovery
12 Things to Do to Prepare for Rehab for Drug Addiction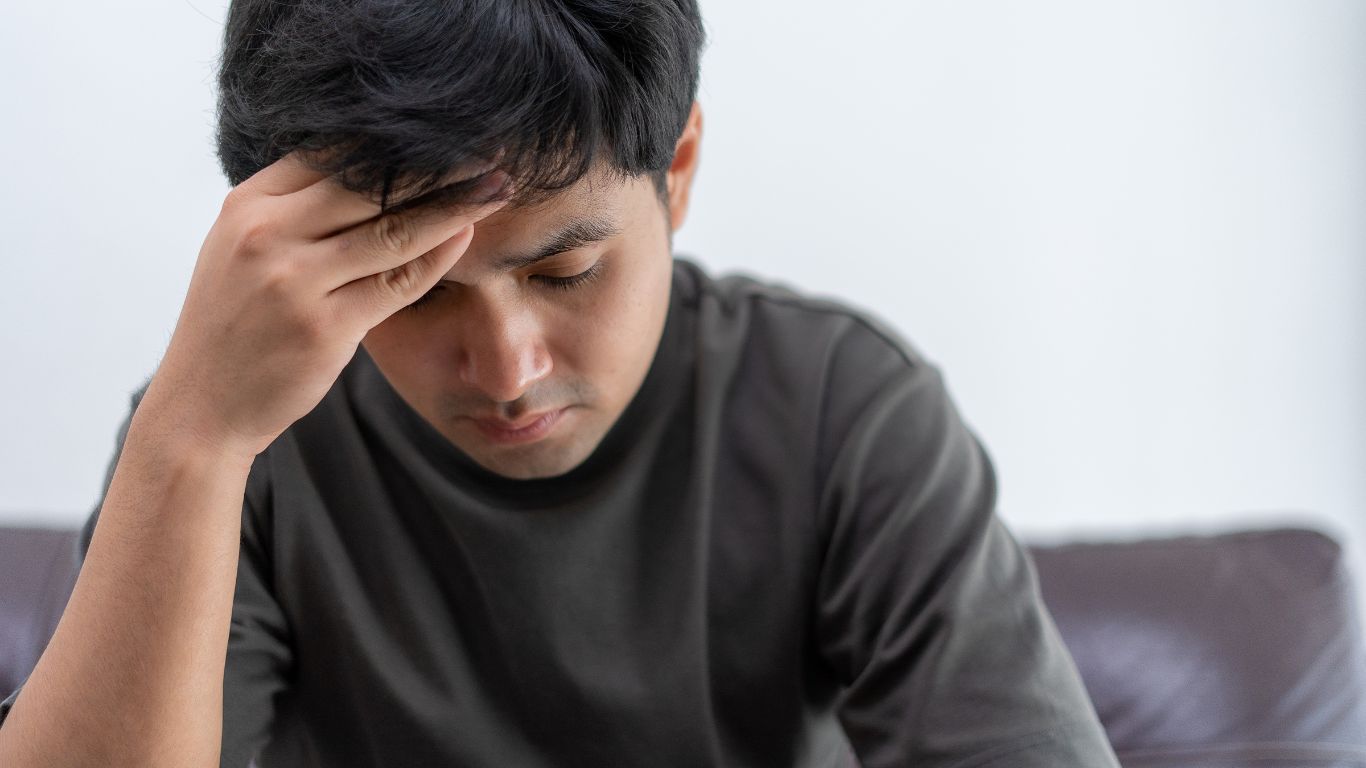 To get ready to go to rehab for drug addiction, you will want to:
Pack your bags

according to the center's packing list. Most have specific items they want you to bring, and certain things you should leave at home (drugs and alcohol, weapons, pornography, large sums of cash, etc.). The rehab center will let you know what items to pack

Take the necessary time off work,

fill out FMLA paperwork or arrange your hours accordingly

Tell your loved ones and friends where you are going

so they do not worry. This may also be a good time to discuss boundaries, letting them know you will have different priorities and expectations when you come out of rehab, especially when it comes to partying and substance use

Take care of loved ones.

Take time to properly arrange for childcare or care for your elderly parents if you are the sole caregiver, and consider boarding your pets or asking a friend to take them in

Clean out the fridge

of perishables, clean up, and take out the garbage before you go so you can return to a clean house

Pay your bills in advance

, arrange for somebody to pay them for you, or schedule auto payments

Notify the court system

, if necessary, so you don't come home to legal troubles

Spend time with loved ones

, as inpatient rehab is usually a month-long or longer. Let them know they are still a priority in your life, and rehab will only improve your relationship with them

Set some goals for yourself.

Take time to think of what you want to accomplish after rehab, and set some achievable goals

Avoid bingeing

on substances, or throwing "one last hurrah" as this will only make your detox and rehab more difficult, and overdoing it may result in serious health problems or an overdose

Dispose of any drugs

and alcohol that are in your home or where you would easily be able to get to them so there are no immediate temptations that may trigger a relapse when you return home after rehab

Try to relax. Going to rehab includes making big life changes, so it is normal to feel nervous, but everything you will learn and do will improve your life. Try to feel proud about your decision, and look forward to gaining a better understanding of yourself as you overcome addiction and take control back over your life
Call TruPath to Address Drug Addiction Today
Trupath's nationwide network of treatment centers offers all levels of care, from inpatient detox and rehab to outpatient PHP and IOP programs, each designed to help you safely and effectively quit using drugs for good. We offer integrated dual-diagnosis programs for those with co-occurring mental illness and believe in client empowerment through teamwork and integrity.
Some of the types of treatment our facilities use during rehab include:
Customized medical detox programs with or without a medication-assisted treatment (MAT) plan for opioid drugs or benzodiazepines

Dual diagnosis programs for those with co-occurring mental health disorders like bipolar disorder, generalized anxiety disorder, clinical depression, schizoaffective disorder, obsessive-compulsive disorder, and others

Behavioral health care, with cognitive behavioral therapy and dialectical behavioral therapy programs

24-hour medical care in inpatient treatment programs, ongoing doctor's appointments, and medical oversight in outpatient plans, with medication management services for those with prescriptions

Family therapy and a variety of group therapy options, covering a wide range of addiction topics

Biofeedback treatments, help you see what the brain is doing to gain a better understanding of how thoughts and emotions affect you  

Holistic treatments that include practices like yoga, art therapy, meditation, and more, address the spiritual and mental health sides of rehabilitation

Experiential therapy to get patients out into the world, learn new sober ways to have fun, and learn more about themselves

Case management services address unique practical issues each patient faces, like life skills, vocational skills, finding housing, etc.

Relapse prevention programs and connections to long-term recovery resources like sober living homes, 12-step groups, and other helpful programs
If you or a loved one is thinking about rehab for drug addiction, do not hesitate to give us a call at (888) 292-1933 to find out more about our programs, therapy options, holistic treatments, behavioral health care, and long-term aftercare programs. Whatever your unique needs are, we are happy to work with you to build a rehabilitation program that will help you meet your recovery goals.