The finish of your treatment program marks the start of a new life for you. However, you should not embark on this new life by yourself. Everyone needs positive support around them to achieve in long-term recovery, as you will learn in your residential addiction treatment program. That is what your TruPath Recovery Center alumni program is all about.
Your rehabilitation is a process that takes time. In life, and especially in a clean and sober lifestyle, there is no such thing as the "same old, same old." For those moments when you feel overwhelmed, exhausted, stressed, or simply unclear about what to do next, you need a safety net of support and guidance toward what matters most. Your alumni support program ensures that you have a group of people who understand your life experience and can offer you the help you need.
No matter how strong you feel, you need ongoing support.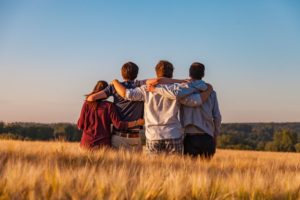 Many folks who have completed rehab believe they are unstoppable. But no one is invincible; else, relapse rates would be far lower. In sobriety, it's the belief that you can handle everything on your own that causes problems. Unfortunately, far too few people use the rehab alumni program that is provided to them.
Alumni support programs are among the most successful post-rehab aftercare options available. The major purpose of these programs is to assist you in maintaining your recovery strength. Forming new relationships and sustaining previous ones with others who are also sober gives you strength. You stay connected and engaged in the recovery community that supports you the most, the one where you underwent treatment, through your alumni program.
You interact with others at various stages of recovery through your TruPath Recovery Center alumni program. Some, like you, are new to sobriety. Others have lived a healthy lifestyle for many years. You can get the help you need to stay on track by tapping into the resources of these compassionate people.
What are the Benefits of Rehab Alumni Programs?
You can join your TruPath Recovery Center alumni program once you've completed your addiction treatment program. This program allows you to connect with a large number of other TruPath customers. They provide you the motivation to keep working toward your objectives and to stay in the recovery you've worked so hard to attain. Above all, your alumni community provides a secure environment in which you can continue to learn and grow.
A schedule of upcoming activities and meetings is one of the first things you'll receive from your TruPath alumni program. The following events may be part of the alumni program:
Sober social gatherings
Meetings are held every week.
Groups on social media and sharing
A support system
Outings and activities that are enjoyable
A connection with recovering peers is the foundation of an alumni program. Through this connection, you can form bonds with other sober people while also receiving the assistance you require. Even more significant, an alumni director follows up with you to see how you're doing and to offer assistance or advice. You can also contact them if you require assistance.
The Rehabilitation Process Is Only the Beginning
Recovery is a journey that lasts a lifetime. This is something you'll hear throughout rehab, but it'll hit you in the face when you get out. By teaching you coping and life skills, rehab equips you to stay sober. However, you must then decide whether or not to put those abilities to use and rely on the resources available to you.
Learn more about TruPath Recovery's alumni program and other resources:
Partial Hospitalization Program
Alumni and aftercare programs for dual diagnosis treatment
Intimate atmosphere with a family-style approach
Treatment tailored to the individual
Partnership in Detox Programs for Union Workers and Professionals
No one should have to go through addiction rehabilitation alone or without competent assistance who understands the process. At TruPath, you'll get built-in help from treatment specialists and other clients at every stage of your recovery. You always have supportive friends to draw on thanks to the alumni program. Call TruPath Recovery Center at (251) 501-4357 to begin your journey to a healthy, supported recovery.
You become an alumnus when you graduate from high school or college, which means you have joined the ranks of others who have earned their diplomas. We at TruPath Recovery Center feel that your achievements in recovery are deserving of similar praise. Staying in touch with other "graduates" from our substance abuse treatment programs may also be beneficial. You may achieve just that by joining our alumni program in Florida. Having the support of an alumni program can be quite beneficial to your recovery and can offer you with the necessary assistance for after treatment.
What is a Rehab Alumni Program, and how does it work?
Most of our clients leave treatment feeling better than they have in a long time, physically, mentally, and emotionally. It's vital to realize, though, that recovery doesn't end when you leave the TruPath Recovery Center. Our aftercare programs help you deal with the stresses and obstacles that come with living a drug-free life on your own.
Our alumni program has grown in popularity among clients who require assistance resuming their regular lives with confidence. Those with years of clean living interact with more recent graduates of our recovery programs in our alumni program. We put a strong emphasis on connecting you with the existing recovery community so that you can receive support and companionship long after you leave our treatment center.
Rehab Isn't the End of the Road
Our clients at TruPath Recovery Center have become accustomed to hearing that recovery is the start of a lifelong journey. Our drug and alcohol addiction treatment programs teach you critical life skills that will help you maintain your sobriety. You may, however, be left wondering where you might get assistance. By joining our alumni program, you can choose a life of healing and productivity while also gaining the support of others who share your aspirations.
If you're just getting started with your recovery, you can read more about our proven personalized treatment methods, which include:
Partial hospitalization program (PHP)
Aftercare programs for rehab patients
When you come to TruPath, we take the time to diagnose your substance addiction condition so that we can match you with the right programs for your treatment and recovery. We provide care for you at every stage of your trip, from start to finish.
Alumni Programs Can Help You Recover
Clients are reunited with staff members that assisted them in their rehabilitation through an alumni program. As you build the confidence to make excellent life decisions, this consistency will help you. It also improves your accountability when you know someone is invested in your long-term success.
An alumni program, which can include everything from workshops to group sessions, can be a valuable asset in your long-term recovery approach.
When you leave the structure of our drug treatment programs, you may discover that you want additional assistance to maintain your everyday routine. Many of our customers benefit from our aftercare sessions, which help them conquer their concerns and avoid recurrence. Even if you relapse, an alumni program can assist you in working through that stage of recovery and getting back on track for a lifetime of sobriety.
Opportunities for Long-Term Recovery
To learn more about our detox and recovery programs and how we can help you, call TruPath Recovery at (251) 501-4357. Congratulations if you've already finished your recovery program! Through an alumni program, you can connect with other clients who are recovering from drug and alcohol addiction and look forward to a future free of addiction.
The Advantages of an Alumni Program
Your addiction most likely took years to build. As a result, you will not be able to recover from your illness in a matter of weeks. It will take time to acquire the recovery habits that are required. When you are tempted to return to your addiction, you must protect yourself from relapse. Treatment experts frequently stress the need of an aftercare program since it will help you stay on track once your original therapy is completed. The advantages of an alumni program may astound you. Contact TruPath Recovery today at (251) 501-4357 to learn more about alumni program choices.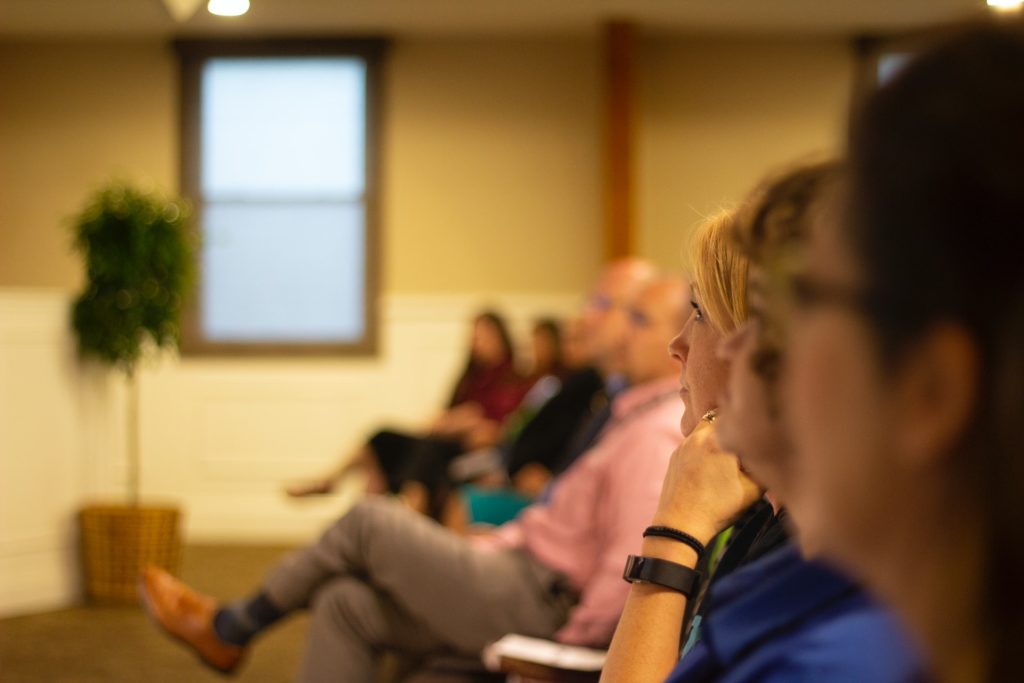 Alumni programs are meant to connect you with a large network of people who can help you during your recovery. You can get encouragement and accountability from a variety of sources through our alumni programs. They may include 12-step and non-12-step programs as well as ongoing support groups.
Additionally, TruPath Rehabilitation Center provides a variety of therapy options to assist you in your post-rehab recovery. As a result, as new obstacles arise, you continue to develop new coping techniques. For a variety of reasons, an alumni program might be crucial to your success.
Recovery in the Long Term
Addiction's symptoms might resurface at any time, just like any other disease. A difficult event, a favorable atmosphere, or an old friend may serve as a trigger, causing you to relapse into substance abuse. A trigger can undo all you've fought so hard to achieve, even if you've been clean for months.
Alumni programs provide you with the motivation to keep going when you're feeling down. You can also enlist the help of an addiction partner or a support group to help you stay accountable. Ongoing addiction treatment can provide you with the tools you need to get through each week.
Personal growth and development
More than only the addiction is addressed in today's treatment methods. A therapist may conduct an assessment of your situation and determine that you have a mental health problem. In that situation, we provide you with the resources you need to tackle both through dual diagnosis treatment. We can help with a variety of issues, including:
Depression\Anxiety
Bipolar disorder is a mental illness that affects people in
PTSD
Additionally, the therapist may highlight areas in which you require personal development. If you don't eat well or don't exercise, your counselor may suggest a healthy diet or fitness program to help you get back on track.
A wide range of activities and strategies are available through an alumni program to help you grow and develop as a person. Instead of simply overcoming your addiction, you may discover your true potential as you advance in your profession, family connections, money, and general health.
An Easy Transition
Individuals who enroll in an aftercare program, on the whole, make a successful transition from detox and therapy to everyday life. You may feel on top of the world after completing your initial therapy. Returning to work or family life, on the other hand, can be daunting.
An alumni program allows you to ease back into work, family, and personal life without feeling thrown off. As you deal with the challenges of everyday life, you have the opportunity to obtain the help you need from others.
Optional Flexibility for Your Lifestyle
An aftercare program gives you the flexibility you need, whether you need further therapy or a program that you can fit into your personal and professional life. There is no need to choose between your therapy and the rest of your life. Meet with your therapist to devise a plan that suits your needs.
There are also private support groups meeting all throughout the city of Fort Lauderdale. You can also include time with your therapist in your weekly agenda. Treatment can become a part of your lifestyle, even if it isn't always simple. You don't have to choose between the two. Consult your therapist to determine what works best for you.
Find Out Why an Alumni Program Is So Important
Contact TruPath Recovery Center today to learn more about the importance of an alumni program in your recovery. We offer addiction treatment and other services that are tailored to your needs. To learn more about your treatment choices, call (251) 501-4357.