If you're struggling with addiction, it's crucial to take your life back as soon as possible by seeking treatment and support.
Often, this will involve visiting a drug and alcohol rehab center, either on an outpatient or inpatient basis.
Unfortunately, in the United States, rehabilitation for drug and alcohol addiction is expensive, and many people who desperately need treatment can't afford it.
That's why one of the first steps towards reclaiming your agency should be securing a health insurance plan that covers alcohol and drug rehab.
One of the best insurance companies for outpatient treatment and inpatient treatment when it comes to addiction is Cigna.
Cigna is one of the leading global health services, operating in over 30 countries, including the United States. Cigna clients can enjoy insurance benefits, often including coverage for drug and alcohol dependency.
Read on to find out more about how Cigna covers drug and alcohol rehabilitation treatments as well as treatment for other mental health conditions.
An Introduction To Cigna
Cigna is one of the top-performing health insurance companies worldwide. Cigna insurance is available in over 30 different countries, and in 2020, it was rated 13th on the Fortune 500 list.
Cigna has given over $40 million to communities globally and boasts over 17 million medical customers across the world.
The global network of healthcare provided by Cigna comprises over 1.5 million healthcare providers and clinics and approximately 99% of pharmacies in the United States.
Cigna communicates with more than 500 hospitals included in Hospital Quality Incentive Program, and the insurance company is connected to over 175,000 mental healthcare providers, including behavioral healthcare providers.
All of this goes to show that Cigna is a well-established and reliable health insurance provider. But how does it work when it comes to addiction rehabilitation? Let's find out…
Cigna Insurance: How Does It Work?
Cigna insurance coverage for drug and alcohol rehabilitation will look different for each individual customer because the level of coverage for various treatments depends on the type of plan you are eligible for.
First of all, Cigna will need to determine which kind of treatment is appropriate for you. For this to be possible, you will need to obtain something called preauthorization.
This often involves filling out forms and ensuring that your physician is contactable by your healthcare provider so that they can provide details of your medical history and treatment requirements.
If you can't obtain reauthorization, Cigna may not be able to cover your rehabilitation treatment, so this stage is very important.
Then, Cigna will determine whether you are eligible for full or partial coverage. If your treatment cannot be covered in full, you might be required to pay a deductible, or alternatively, coinsurance/copayment.
Deductible plans are where the client pays a certain amount for the services first, but the healthcare insurance provider covers future payments.
Coinsurance involves the client paying a certain percentage of the costs of treatment, while a copayment is simply a flat fee.
Generally speaking, in-network insurance providers will require you to pay a lesser portion of your treatment costs, while out-of-network providers usually charge more because they don't have set prices.
Types Of Cigna Insurance Plans
Cigna offers health insurance plans for individuals and families. It also provides healthcare insurance plans for employers.
The main plans that Cigna offers are HMO (Health Maintenance Organization), EPO (Exclusive Provider Organization), POS (Point of Service), and PPO (Preferred Provider Organization).
HMO And PPO Plans Are Divided Into 4 Different Types
Platinum: This plan is the most expensive, but it pays 90% of treatments leaving you with only the remaining 10% to pay.
Gold: This is another of Cigna's more high-cost plans, but you only need to pay 20% of the treatment, with Cigna covering 80%.
Silver: Cigna's medium plan is the silver plan. On this plan, you will be expected to pay for 30% of your treatment, leaving 70% to the insurance provider.
Bronze: This is the most affordable HMO or PPO plan that Cigna offers. However, it does mean that you will need to pay for 40% of the treatment while Cigna pays 60%.
HMO insurance plans are generally more affordable than other plans offered by health insurance providers. You will usually be asked to choose a local healthcare provider from a list offered by the insurance company.
EPO plans work similarly, but if you select an out-of-network provider, your treatment probably will not be covered by the insurance.
If you want to opt for a POS plan, you might need a referral for specialist treatment. You can choose to seek treatment within the network or outside of it, but you might pay considerably more if you don't get in-network treatment.
PPO plans don't require you to pick a primary care provider, and you don't need a referral to see a specialist, either.
Does Cigna Cover Rehabilitation For Drugs And Alcohol?
The short answer to this question is yes. Cigna does cover rehabilitation treatments for drugs and alcohol.
However, this cover might only be partial as opposed to full depending on the type of plan you sign up for and your level of preauthorization.
Because one of Cigna's in-network providers is AAC (American Addiction Centers), Cigna is able to cover many forms of treatment for addiction and co-occurring mental health conditions, as we will explain in more detail later.
What Addictions Are Covered By Cigna?
The blanket term 'drug and alcohol addiction' is fairly open-ended. Before you seek rehabilitation coverage through Cigna, it is helpful to know exactly what kinds of substance use disorders are included under Cigna's insurance plans.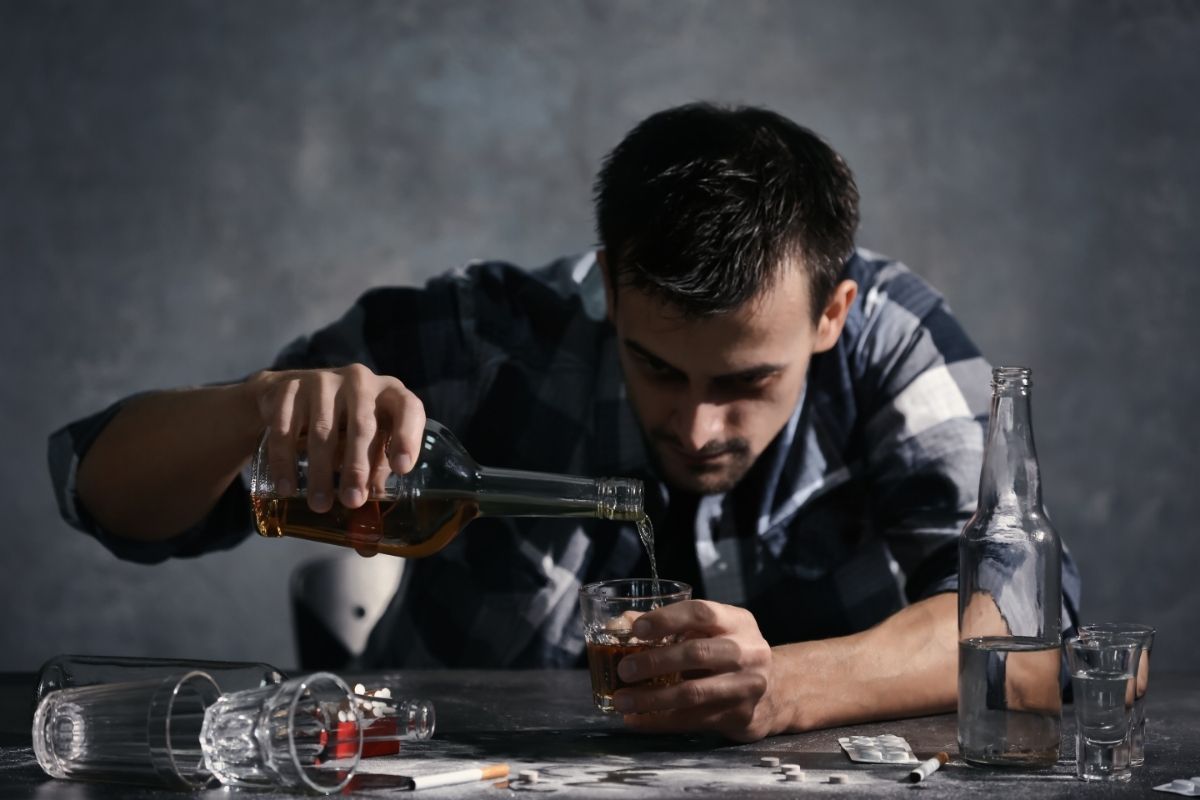 The types of addiction that are covered by Cigna are as follows:
Heroin
Cocaine
Alcohol
Opioids
Methamphetamine
Benzodiazepines
Marijuana
Prescription medications
Other forms of drug addiction might also be eligible for cover. If you have a different kind of addiction than is listed here, the best thing to do is get in contact with Cigna directly to find out whether your substance use treatment could be covered by insurance.
What Else Does Cigna Cover?
In addition to covering rehabilitation treatment for drug and alcohol addiction, Cigna provides treatment coverage for several other conditions, many of which co-occur with substance use disorders.
Often, these conditions need to be managed at the same time to ensure a successful recovery.
Here is the full list of the addiction-related treatments that Cigna may cover depending on your insurance plan:
Residential rehabilitation
Outpatient rehabilitation
Partial hospitalization
Detox treatment
Co-occurring mental health treatment
Medication
Cigna Coverage For Mental Health
It is very common for substance abuse disorders to co-occur with other mental health conditions.
Often, people use substances to cope with their mental health struggles, which results in a vicious cycle because substance use is likely to exacerbate mental health conditions in the long term.
If co-occurring mental health conditions are not treated during an individual's recovery journey, it is more likely that they will relapse.
For this reason, Cigna offers coverage for a variety of mental health treatments. Some of the most common co-occurring mental health conditions with addiction are anxiety, depression, bipolar disorder, and PTSD.
Depending on your insurance plan, Cigna might cover all or part of the costs of behavioral therapy for co-occurring mental health disorders, whether therapy is conducted within your designated rehabilitation facility/program or not.
Cigna Coverage For Medication
Some drugs are highly addictive to the point where trying to come off the drug results in intense and debilitating withdrawal symptoms.
In such cases, individuals seeking treatment may need to undergo a period of detoxification, which may involve taking certain medications to make the symptoms of withdrawal more manageable.
Additionally, if a person is also in treatment for a co-occurring mental health condition while in recovery, they may need to take medication for their mental health, including anti-depressants or beta-blockers.
Your Cigna insurance plan may also cover any medication you need to take for the purposes of your recovery, whether that's directly related to withdrawal symptoms or not.
Cigna Coverage For Residential Rehab
For some people who are experiencing severe addiction, the best course of treatment is rehabilitation in a residential facility.
The benefits of this type of rehabilitation are that the individual will not be exposed to the same triggers they might encounter in the real world (such as drugs and alcohol or people who enable self-destructive behavior), meaning that their recovery is less likely to be derailed.
It also means that doctors, nurses, and mental health professionals are always on hand to help in an emergency.
The terms 'inpatient' and 'residential' rehab are often used interchangeably, and for the most part, they are very similar.
However, inpatient rehab typically lasts from between 1 and 6 weeks, whereas people who need residential rehabilitation typically stay at the facility for longer – usually a few months.
However, the downside to residential rehabilitation for many people is the cost. Luckily, Cigna will look at your care records, and if they indicate that residential rehab is the best choice for you, the company may cover your residential treatment.
Cigna Coverage For Partial Hospitalization
It can be difficult to anticipate how much your treatment will cost if your recommended path to recovery involves partial hospitalization.
Partial hospitalization is where you can still live at home during the week, but you come into a hospital-run recovery program for the majority of the day, 5 days a week.
This is basically a step-up in intensity from intensive outpatient rehabilitation, but not quite an inpatient rehab. You're essentially hospitalized during the day but get to return home in the evenings.
This is great if you're able to take time off work to engage in your rehabilitation but want to be at home with your family or in a familiar environment at night.
Like intensive outpatient rehab, partial hospitalization can be costly, but Cigna might cover your treatment if your chosen plan is suitable.
Cigna Coverage For Outpatient Rehab
Even if you don't need inpatient treatment (fully or partially) for your recovery journey, there is still likely to be a cost for your outpatient treatment.
Usually, outpatient rehabilitation involves visiting clinics and treatment centers for therapy sessions.
While this is much less expensive on average than inpatient rehab, you may still be required to pay for things like assessments and therapy sessions.
Intensive outpatient rehab can be even more costly than your typical outpatient recovery program. Intensive outpatient rehabilitation usually involves meeting with a therapist (possibly in a group) approximately 3 times a week and completing up to 20 hours of therapy.
This kind of outpatient rehab is suitable for people who require a lot of support during their recovery but need to be able to live at home. Perhaps they have parental responsibilities or need to continue to work during their rehabilitation.
In this case, being able to complete an intensive therapy program without being hospitalized is the best-case scenario.
This is where Cigna can help, by covering part of your outpatient treatment so that you can focus on your recovery without financial stress.
What If Cigna Does Not Provide Coverage?
If you can't obtain coverage for your addiction treatment through Cigna, don't panic. You have other options when it comes to paying this important bill.
First of all, Cigna might offer you partial coverage for your treatment, meaning that you don't have to pay the entire bill. If this cost is still too high for you to pay upfront, many addiction treatment centers are prepared to offer payment plans so that you can pay for your treatment in installments, at a rate that is manageable for you.
Alternatively, there are several free rehabilitation facilities in the United States that will offer you treatment for substance use disorders for no charge.
No matter your financial situation, you don't have to go through this alone.
Which Rehabs Accept Cigna
There are plenty of rehabilitation treatment centers that accept Cigna insurance.
Some of the most popular rehabilitation facilities in collaboration with Cigna include:
Oxford Treatment Center (Mississippi)
Sunrise House Treatment Center (New Jersey)
Recovery First Treatment Center (Florida)
Greenhouse Treatment Center (Texas)
Laguna Treatment Hospital (California)
Desert Hope Treatment Center (Nevada)
This is just a small selection of the most highly-rated rehabilitation facilities that have been known to accept Cigna insurance.
As you can see, there are Cigna-compatible treatment centers all over the United States, so no matter where you're based, you can get the help you need under Cigna insurance.
How To Verify Cigna Insurance
If you want to check whether a particular facility or treatment program is likely to be covered by Cigna, the best thing to do is to contact AAC (American Addiction Centers) directly on their phone line: (886) 754 9217.
An advisor will be able to provide you with up-to-date information.
Will Rehab Covered By Cigna Be Confidential?
All rehabilitation programs, including those provided by AAC and covered by Cigna, should remain totally confidential in the vast majority of cases.
The only times a practitioner would break confidentiality in terms of something you say or do during rehab would be if you indicated that you were planning to harm yourself or someone else in the near future, or if they were required to share your information with legal authorities.
A court order would have to be filed in this case.
If a doctor, nurse, or therapist involved in your rehabilitation were to break confidentiality without a valid legal or ethical reason, they would be breaking the law and would face disciplinary and legal action, so this is not something you need to worry about when it comes to your Cigna-covered rehab.
Final Thoughts
If you're looking for drug and alcohol rehab centers that accept Cigna's insurance, look no further. There are plenty of great choices out there – just make sure you find one that's right for you!
Cigna is one of the best health insurance providers if you're seeking rehabilitative treatment for a drug or alcohol addiction.
Not only does Cigna cover treatments for many different kinds of substance use disorders but it may also cover the cost of medication and therapy for co-occurring mental health conditions.
There are many insurance plans to choose from when you sign up with Cigna, each with different benefits and processes to follow. Hopefully, the information in this article has pointed you in the right direction when it comes to finding the right Cigna insurance plan and compatible rehabilitation program for you.